Three new records recently arrived (but not played much yet):
First up is the new Brian Eno album 'THE SHIP'. This is one of his recent best - there is some actual singing, a cover of a Velvet Underground track (never a bad thing) and some really deep bass (stunt bass as my mate Si calls it). There is even a nod towards his early work like 'Here Come The Warm Jets'. As usual with Mr Eno the production quality is very high and my copy is on double transparent vinyl with four 'art' prints: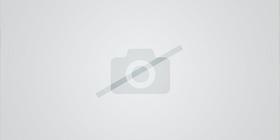 The second is something I haven't seen in a long time - a 'bootleg' record. In this case it is a Dead Can Dance record called 'East of Eden'. This same thing is available as three different records but the track listing is the same in each case. This has obviously been recorded at a concert on some portable device and the sound quality is quite laughably poor (essentially mono too) - the pressing isn't very good either but nice to add to my DCD collection.
The final one is another 10" (after purchasing the 10" Baba Naga) record and is by King 810 - 'The Place Where Pain Lives'. Numbered and laser etched on the back this is really rather a good acoustic type 'goth' sound
.