I've just bought a 3D printer. This one in fact, a Creality 3D CR-10(S):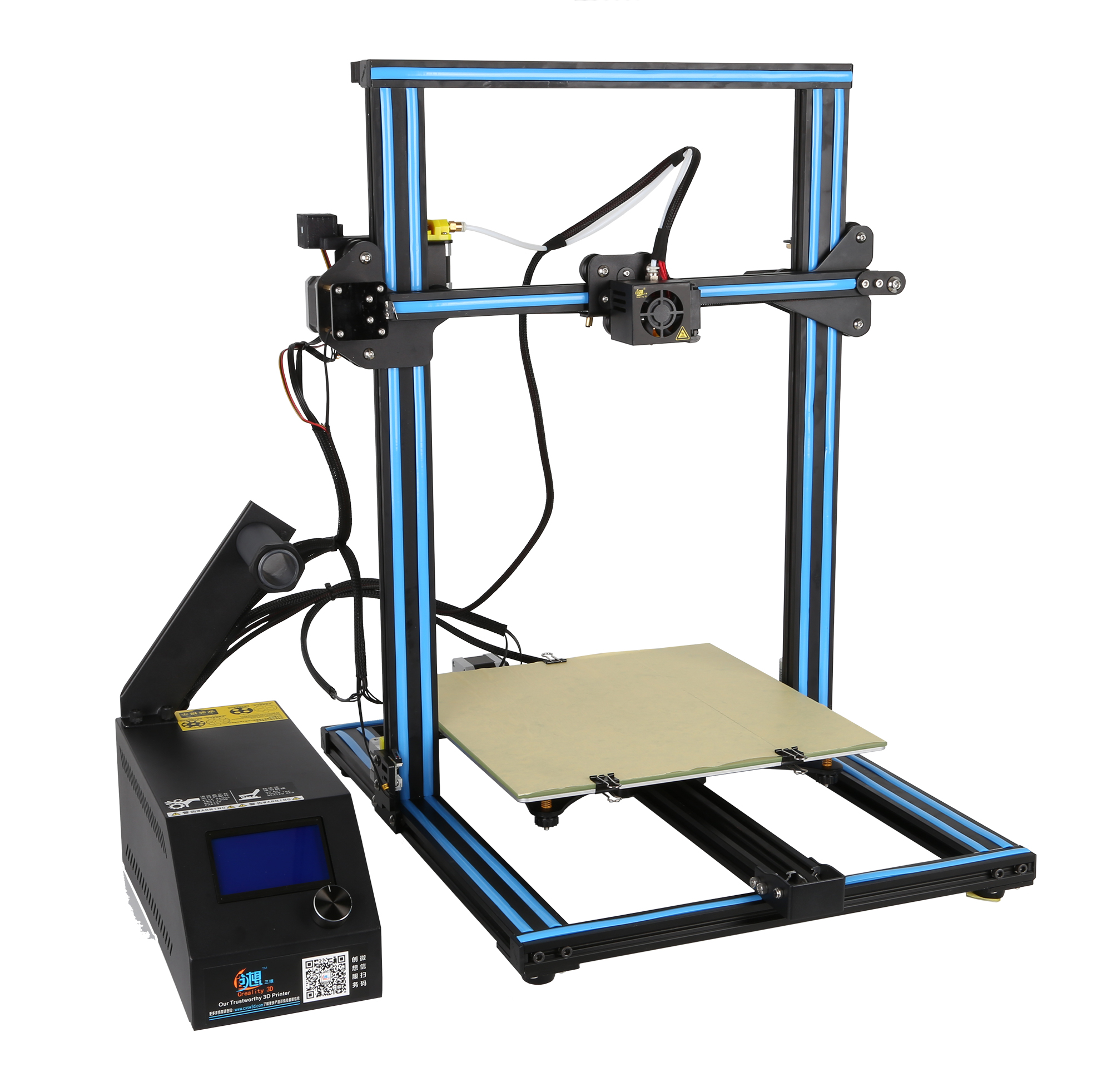 A friend bought this exact one a few weeks ago and I've been very impressed with the quality. I know the 3D modelling software Solidworks pretty well so designing stuff for it is no problem. I'm very excited as to all the audio bits I will be able to make
.
Product Highlights
Dual Z Lead Screws
Filament Run-out Sensor
Super printing size with competitive price
High printing accuracy can meet the industrial needs.
Patent technology for XYZ aluminium V-slot bearing + precision roller with high positioning accuracy to make it run smoothly and get higher quality product.
Simple design, easy to make, to avoid the cumbersome installation.
Industrial-grade PCB can continuously print for about 200 hours (under ideal conditions), with matures printing technology and stable performance.
Patent MK8 nozzle extrusion structure can print more printing material without block.
Electronic control host was separated from the printing body, in order to meet the needs of refitting printing size to various specifications according your imagination

Item specifics
Brand Name: CREALITY 3D
Model Number: FD3040S
Colour Print Speed: 20-200mm/s
Printing size: 500*500*500mm
Layer height: 0.05-0.4mm (recommend 0.1-0.20mm)
Printing speed: 30-300mm/s (recommend 20-80mm/s)
Extrusion temperature: 0-260℃
Print Material: 1.75mm PLA, ABS, TPU, Copper, Wood, Carbon Fibre, Gradient Colour etc.
Software: CURA, Repetier-Host simplify 3D
File format: STL, OBJ, G-Code, JPG
Operating System: Windows XP/7/8/, Mac OS
Package size: 54x64x31cm (21.26×25.2×12.2 inches)
Heated bed: Yes
please note according to Creality the bed being level on the 500x500 model has an error margin of +/- 3mm
You can also get a head attachment that allows it to laser etch!