The Witch Hat CB HiCap-style dials for my Paradise PSU's power switches have arrived. They're 3D-printed a charcoal colour -- not meant to look exactly like CB HiCap dials, but to look better (in MJS's words!). Well, I think I agree. They look very 3D-printed, but I like the darker colour. And since they're not going on an original CB box, they don't need to be like the originals. (Also, they were way less expensive than the more accurate LOKhifi dials.)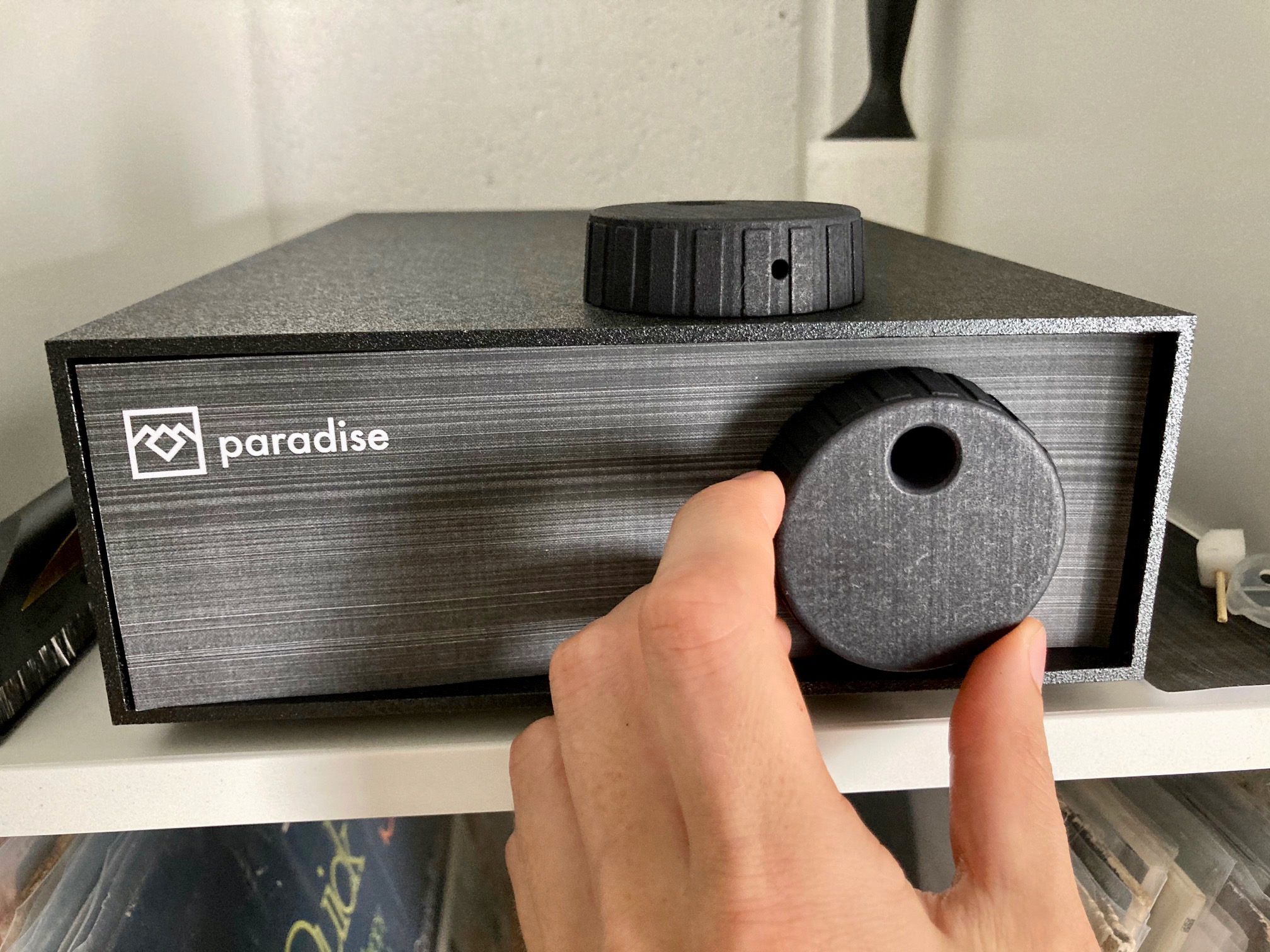 They come with the set-screws preinstalled (good news). The ID of the shaft opening is less than 6mm, so I'll need to drill it out if I'm going to get in the 6.25mm shaft in the switches I found on Mouser. That's an easy job, though...
It looks like the umbilicals and PSU boards have finally been released by Canada customs and will arrive soon. Then I just need to sort out all the details for my last Mouser order and I'll be ready to rock...