I have just had delivered the UK loan sample of the Kit Ryan designed Ryan Sound Labs 'ZapCap'. Now on the face of it this is quite a prosaic product that follows a well trodden path, but look a little deeper and it's actually quite a radical departure from the norm. So what is this ZapCap I imagine you asking? The answer is simple and quite niche (though I guess it could be modified, or implemented, to work in a wider context; the ZapCap is intended as an alternative to the venerable Naim Hi-Cap - predominantly the power supply element for a number of Naim pre-amps.
First let's look at the similarities to the Hi-Cap. Like the Hi-Cap the ZapCap is a linear power supply, it's not a switch-mode design. It consists of a transformer, storage/reservoir capacitors and a regulating circuit. It's purpose is to provide the pre-amp with a clean and steady, dual rail, supply of electricity. However, when we start to look at the differences we first need to consider the path that Naim have historically taken with their power supply development. In the 'old days' (1978 to 1989) there was the Snaps power supply.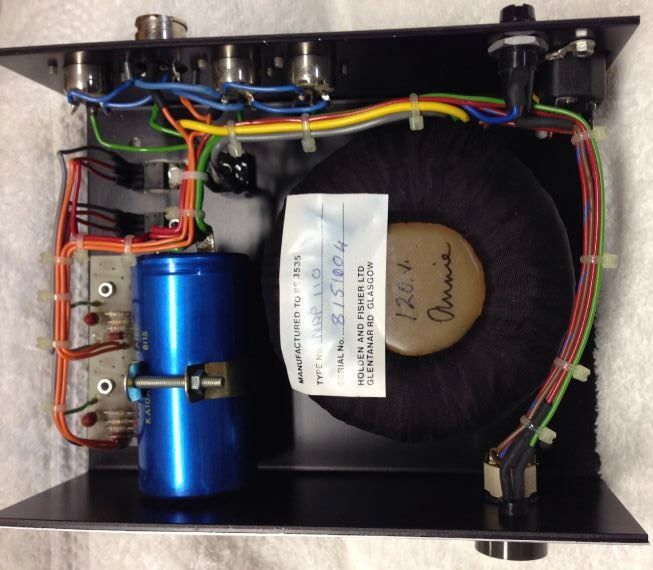 A simple design, a large toroidal transformer, a large reservoir capacitor (the blue cylinder) and a basic regulating circuit. Eventually this was replaced by the Hi-Cap (still in production now):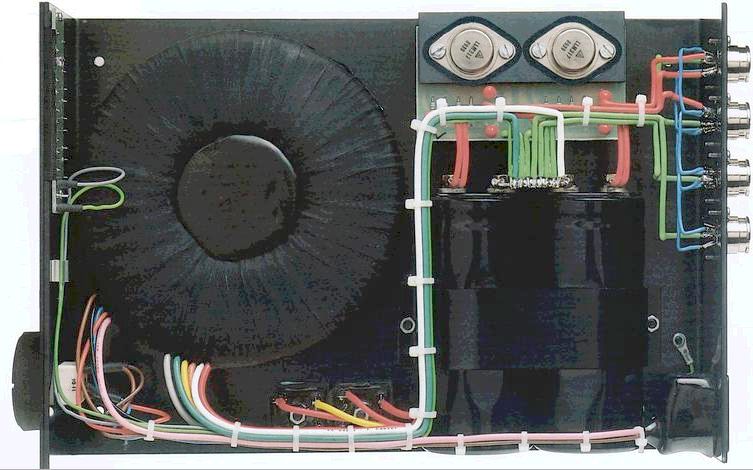 Differences were pretty small in terms of technical sophistication. The size of the transformer was raised to a whopping 500VA (larger than found in many power amps) and the reservoir capacitance was more than doubled - these changes meant the unit had to double in size. The actual circuit was much the same though.
Finally, in 2012, Naim reinvented the regulation circuit of the Hi-Cap and called it the DR upgrade. The common link with all Naim's power supply development is the increase in size - bigger (very big) transformers and huge amounts of reservoir capacitance. Kit Ryan, with the ZapCap raises the question of whether this design decision to pursue 'grunt' was a wise one. In stark contrast to the Hi-Cap the ZapCap uses a much smaller transformer, a number of much smaller reservoir capacitors and a sophisticated regulation circuit.
To be continued....